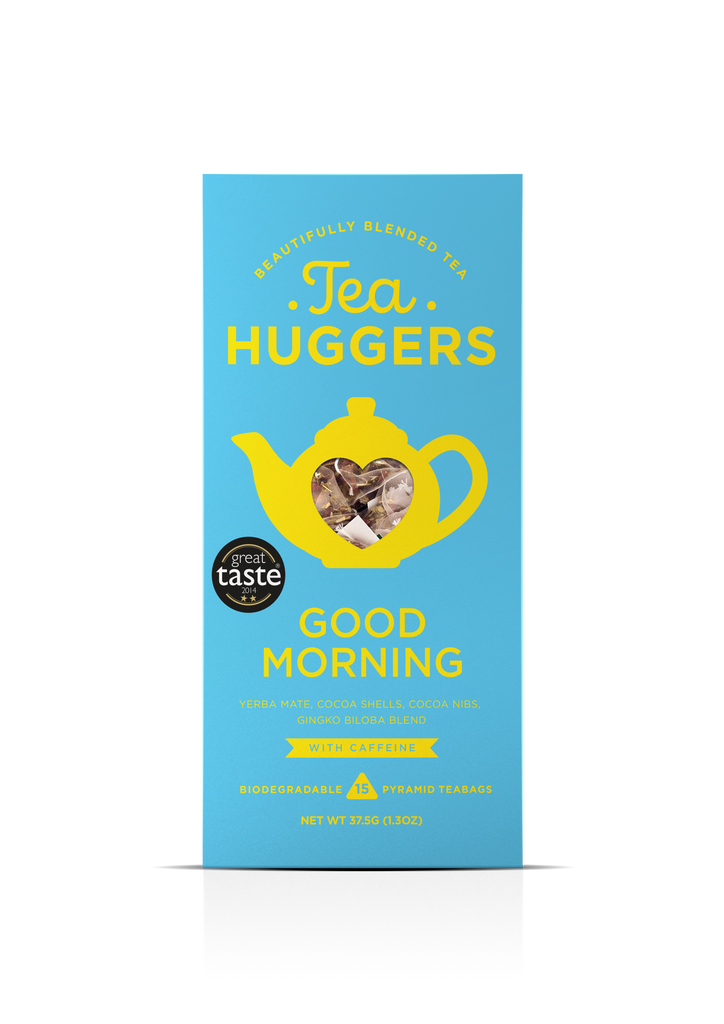 Good Morning
Good Morning
description
This energising brew tastes like green tea and has powerful ingredients to help you focus and achieve.
This tasty yerba mate, ginkgo, ginseng brew will get you firing on all cylinders. It's made with yerba mate from South America which has stimulant properties and a similar taste to green tea. It's loaded with nutrients and packs a real punch without the jitters you often get with coffee. This Great Taste Award Gold Star winner has been blended with delicious, rich cocoa shells and we've added ginseng and ginkgo to help sharpen your mind and get you ready to take on the world.
Comments from the Great Taste Awards judges:
Brews to a wonderful medium bodied liquor. Judges enjoyed the gentle smokey hay notes and found the blend very well balanced. Some judges would like a bright top note in there. It's a very earthy, mysterious drink and judges like the mellowness of the infusion.
Three reasons to drink me:
Yerba mate is a great alternative to coffee
Ginseng is said to revitalise and invigorate
Ginkgo is said to improve concentration
What's inside?
15 biodegradable Tea Huggers tea bags, full of our delicious blend. Each pyramid tea bag holds the right amount of high quality whole-leaf herbal tea to make a brew packed with flavour.
How to make me hot or cold:
Hot: Allow for one teabag per person. Pour freshly boiled water over the teabag and infuse for three minutes. Enjoy without milk.
Cold: Pop one teabag per 500 ml of water in a bottle or jug. Leave overnight in the fridge and enjoy with ice.
Ingredients:
yerba mate, cocoa shells, Siberian ginseng and ginkgo