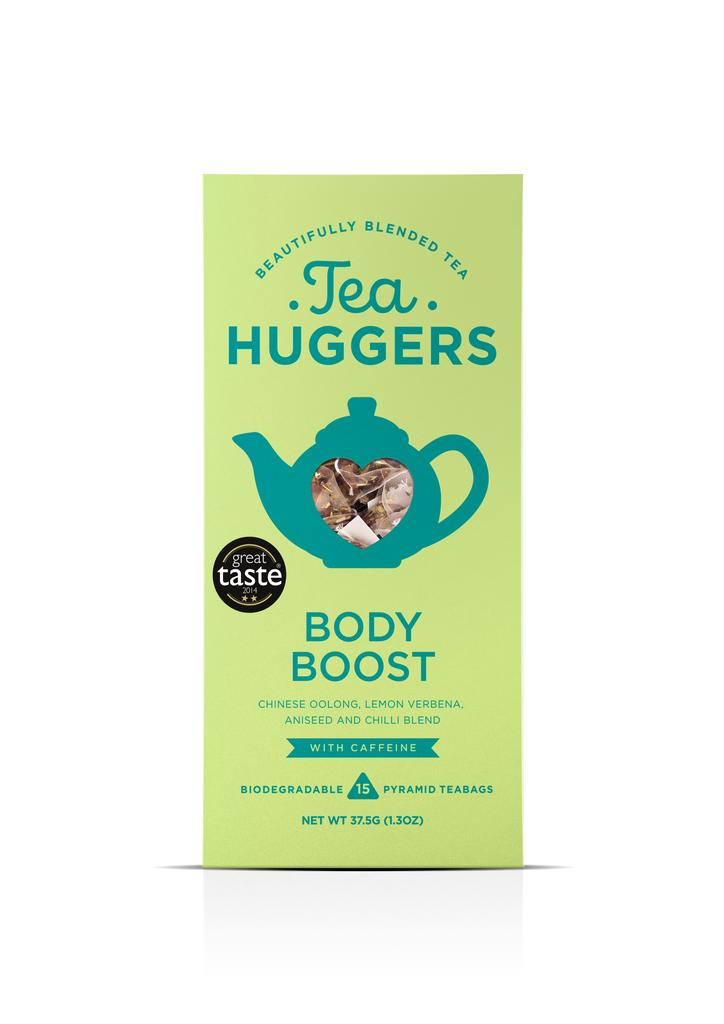 Body Boost
Body Boost
description
Boost your metabolism with Chinese oolong tea, lemon verbena and aniseed blend
Want to start a new health regime? Just pop the kettle on. This uplifting tea will leave you feeling cleansed, refreshed and may even boost your metabolism. It's a sweet blend of delicate Chinese oolong tea, revitalising lemon verbena and the aromatic sweetness of juniper berries and aniseed. Together with a cheeky chilli kick, it's an invigorating brew at any time of the day.
Three reasons to drink our skinny tea:
Chinese oolong tea is popularly used as a slimming aid and is packed full of antioxidants
Chilli is thought to kick start your metabolism
Lemon verbena is thought to increase energy and relieve fatigue
What's inside?
15 biodegradable Tea Huggers tea bags, full of our delicious blend. Each pyramid tea bag holds the right amount of high quality whole-leaf herbal tea to make a brew packed with flavour.
How to make me hot or cold:
Hot: Allow for one teabag per person. Pour freshly boiled water over the teabag and infuse for three minutes. Enjoy without milk.
Cold: Pop one teabag per 500 ml of water in a bottle or jug. Leave overnight in the fridge and enjoy with ice.
Ingredients:
Lemon verbena, Chinese oolong tea, aniseed, juniper berries and chilli