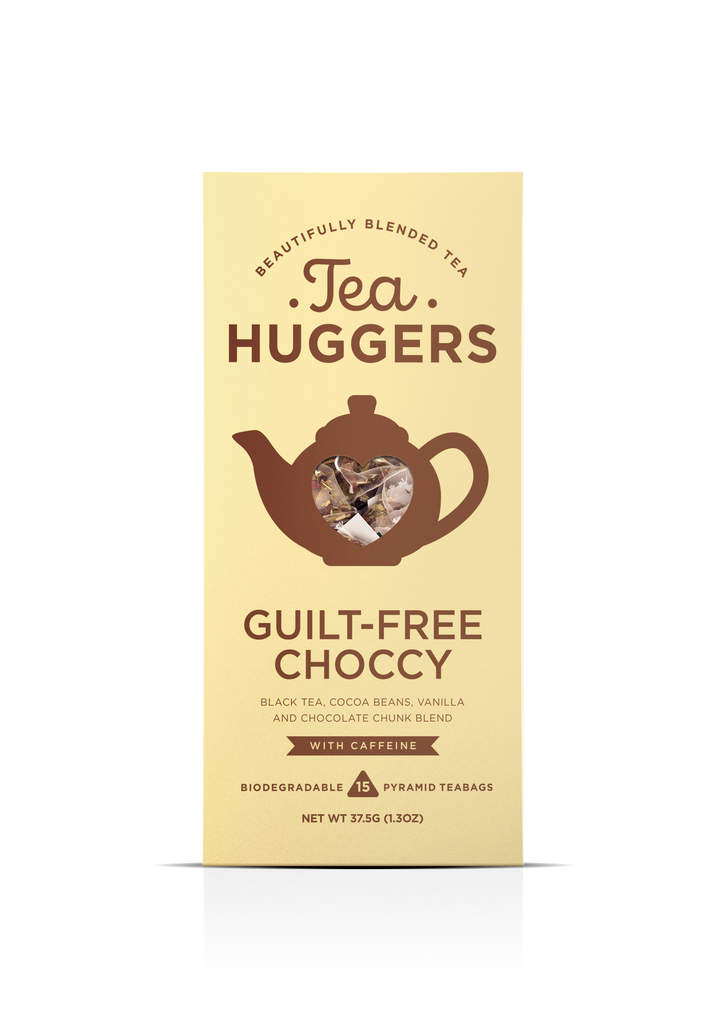 Guilt-Free Choccy
Guilt-Free Choccy
description
Love chocolate? Then you'll love our decadent Guilt-Free Choccy tea. It's a sophisticated blend of high quality black tea, luscious chunks of real chocolate, tasty cocoa beans and a hint of luxurious vanilla. Now you don't have to limit your chocolate intake, you can treat yourself any time! This delicious, rich blend will soon become your favourite indulgence.
Three reasons to drink me:
This tea is made with real chocolate, so you can enjoy the taste without blowing your calorie count!
Cocoa has been known to release endorphins that make us happy
Vanilla is believed to be a mood booster
 What's inside?
15 biodegradable Tea Huggers tea bags, full of our delicious blend. Each pyramid teabag holds the right amount of high quality whole-leaf tea to make a brew packed with flavour.
How to make me hot or cold:
Hot: Allow for one teabag per person. Pour freshly boiled water over the teabag and infuse for three minutes. Enjoy with or without milk.
Cold: Pop one teabag per 500 ml of water in a bottle or jug. Leave overnight in the fridge and enjoy with ice.
Ingredients:
Sri Lankan black tea, cacao bean course cut, chocolate chips (sugar, cacao, emulsifier, (SOYA LECITHIN)), cocoa shells, vanilla pieces and flavour.
ALLERGEN WARNING: CONTAINS SOYA
Loose Leaf option - 113g