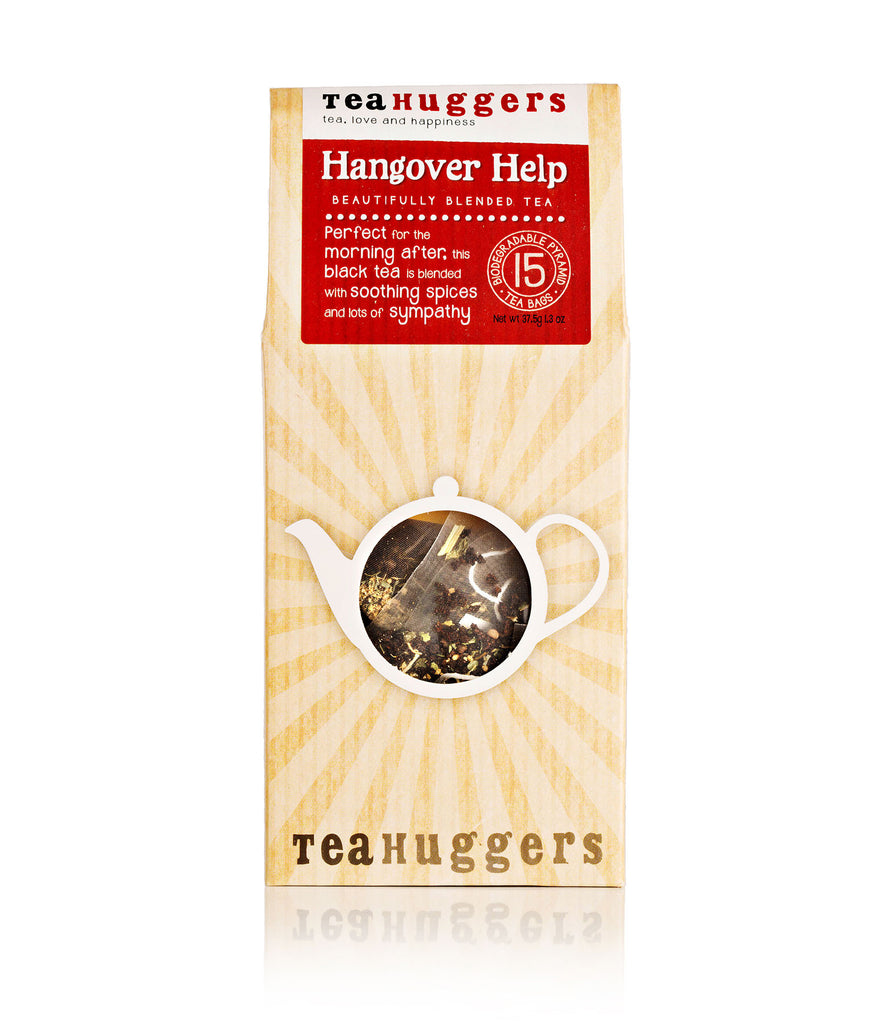 Hangover Help
Hangover Help
description
Sore head? We're here to help! Our Hangover Help tea is a delicious blend of gutsy black caffeinated tea, sweet, soothing spices and recuperative herbs to help your body recover naturally. It tastes like a chai tea, acts like a hug in a mug and can be drunk straight up or with milk. You'll soon be treating yourself to a cup even if you didn't over-indulge the night before!
Three reasons to drink me: 
Milk thistle has been used for years to help maintain a healthy liver
Meadowsweet is thought to act as a natural pain reliever
Ginger is widely used to settle stomachs
What's inside?
15 biodegradable Tea Huggers tea bags, full of our delicious blend. Each pyramid tea bag holds the right amount of high quality whole-leaf tea to make a brew packed with flavour.
How to make me hot or cold:
Hot: Allow for one teabag per person. Pour freshly boiled water over the teabag and infuse for three minutes. Enjoy with or without milk.
Cold: Pop one teabag per 500 ml of water in a bottle or jug. Leave overnight in the fridge and enjoy with ice (large sunglasses optional!).
Ingredients:
Assam black tea, ginger, cloves, cardamom, milk thistle leaves, meadowsweet.